LANSING, Mich. — Sen. Joseph Bellino, R-Monroe, welcomed retired Chief Warrant Officer 5 John Griffith to the state Capitol on Thursday as his special guest for the Michigan Senate's 28th Annual Memorial Day Service, which honored Michigan's fallen soldiers.
Griffith joined the U.S. Army in 1968 and was trained as a military police sentry dog handler, serving in Vietnam in 1969. While serving in the U.S. Army Reserves with the 300th Military Police Brigade in Inkster, with subsequent assignment as operations officer to the 323rd Military Police Detachment in Jackson, Griffith was promoted to chief warrant officer five. Griffith retired from the U.S. Army Reserves in 2001 after 32 years of military service.
John's wife Kris Griffith also served in the U.S. Army and is past president of the Veterans of Foreign Wars 6th District Auxiliary.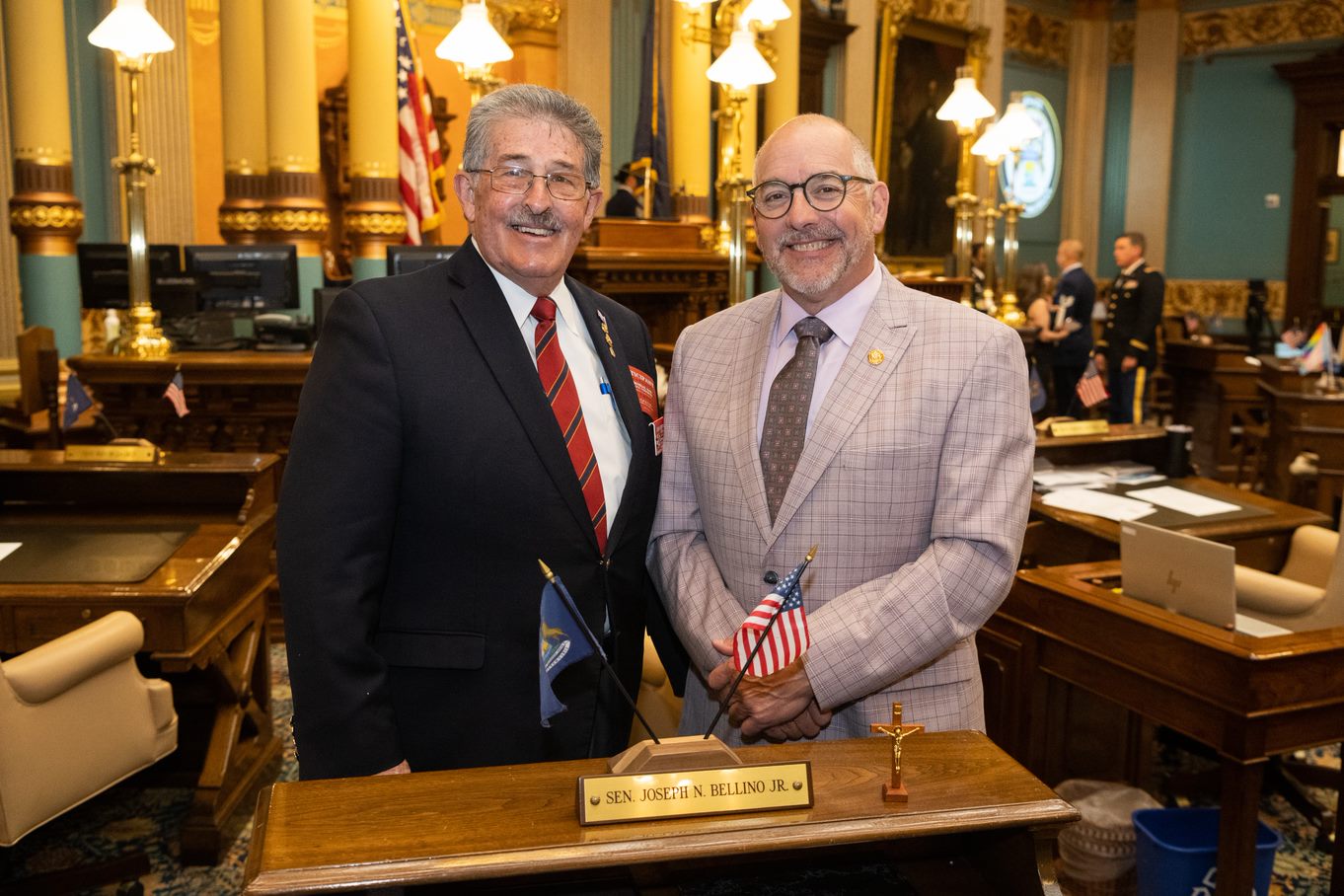 ###
Editor's note: The above photograph of Bellino available by clicking on the image or by visiting SenatorJosephBellino.com/Photos.